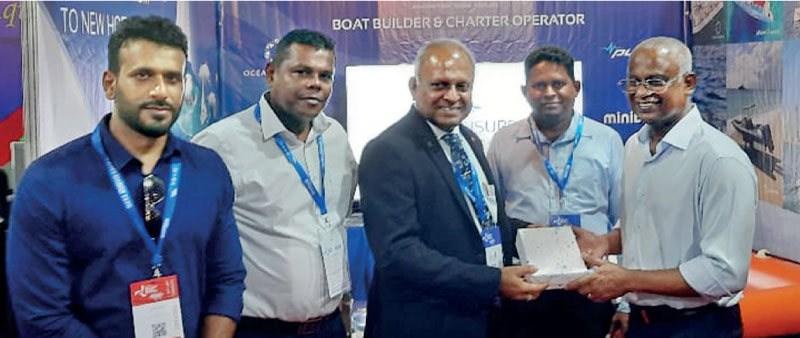 The longest running marine exhibition in the Maldives "Maldives Marine Expo 2023" was held 15 to 18 March 2023 at Hulhumalé in greater Male' Area with 100 stalls reinforcing its status as the South Asia's largest marine industry gathering.

Leading Sri Lankan boat building companies Solar Impulse under Sea Leisure Yachting Group and Chalana Boatyard participated in the Expo.During the event, an MOU was signed between the) President  National Boating Association of Maldives (NBAM) Ismail Hameed and President Sri Lanka's Chamber of Marine Industries Indhra Kaushal Rajapaksha along with event company Medium for Sri Lanka Consultant Thasim Rafi. 

The MOU is aimed to strengthen and develop the marine industries of both countries and enhance the bilateral relationship between the two countries. A new joint committee will be formed and the chairperson will rotate between the countries, with a Chair from Maldives and Sri Lanka every other year.

President Ibrahim Mohamed Solih visited the Maldives Marine Expo on the final day.The Maldives Marine Expo is recognised globally by the international community as well. Event manager of the Maldives Marine Expo 2023 Mohamed Sham said that the Expo is attracting interest internationally, adding the diving industry in Singapore is expressing interest in the expo and other international diving experts were also present at the expo. 
Source: DailyFT